The Sacred Heart community ensures all students are valued and grown in confidence. We are commit to a personalised learning: finding the right fit for your child.
We encourage them to self-evaluate and peer assess to enable the independent and reflective learner to flourish. They are prepared for pursuing a variety of educational pathways that ensure their needs are met and their skills and aptitudes are catered for.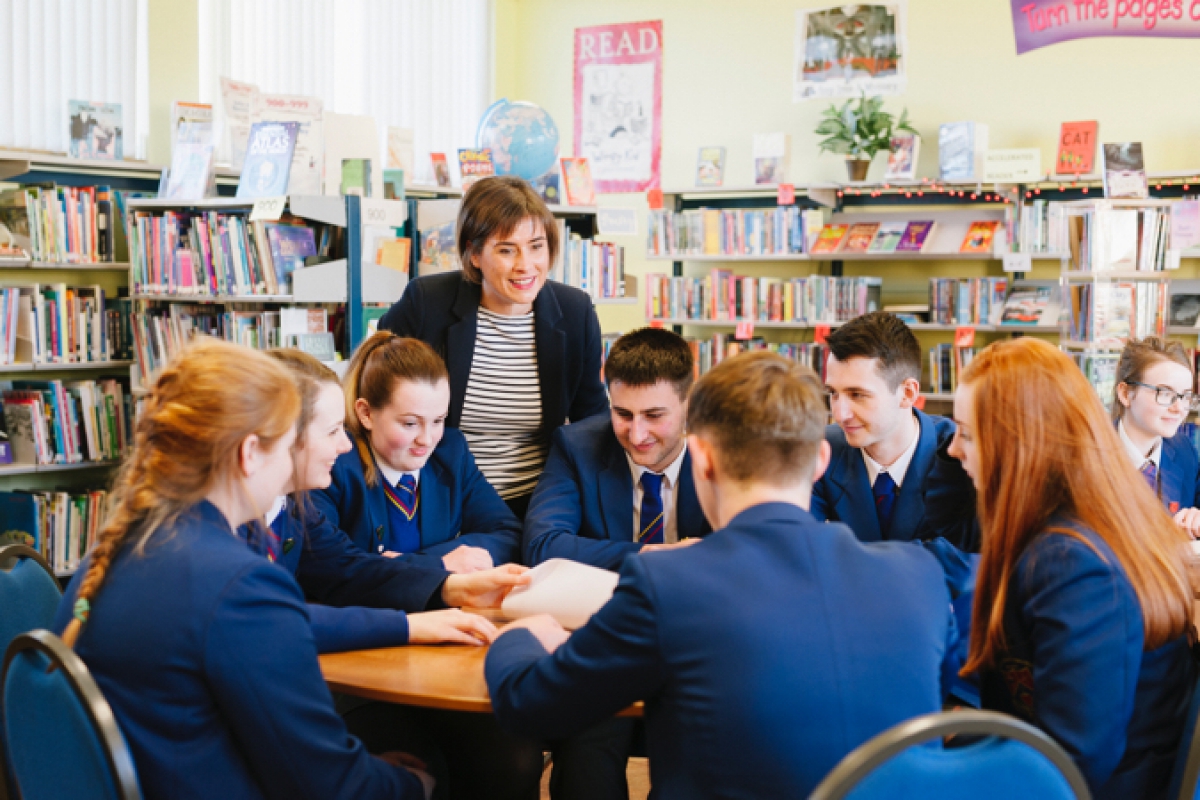 Pastoral care in Sacred Heart College is 'outstanding' (ETI 2011) and we see evidence of this every day in the successes of our students. All achievements are celebrated; academic, musical, artistic and sporting. Sacred Heart students are supported and challenged while on their journey and prepared with the skills and capabilities to succeed in the world.
There is so much more to Sacred Heart than academic success. Students are encouraged to participate in a wide variety of curricular and extra-curricular activities and competitions. We place our Catholic faith at the centre of all that we do, promoting the Catholic ethos and enabling our students to contribute to their local church communities. Sacred Heart students participate in regular acts of collective worship, study Religious Education and, through the John Paul II Award, bear witness to their faith through action.
It is a time of great change for education in Omagh; I can assure you that Sacred Heart College is committed to providing a fully comprehensive and inclusive education that delivers high quality outcomes. Sacred Heart College students leave us confident, independent and well equipped to succeed in an increasingly challenging world.
Sinead McAllister
Principal