The first year of post primary education is a crucial and formative year in the education of a child.
We place great importance on the pastoral aspect of education by providing a secure base to which every pupil can relate. In delivering pastoral provision, teachers adopt a positive attitude to pupils, encouraging, guiding and treating them with respect. The teaching staff accept pupils as individuals of worth and value them as important members of the school community.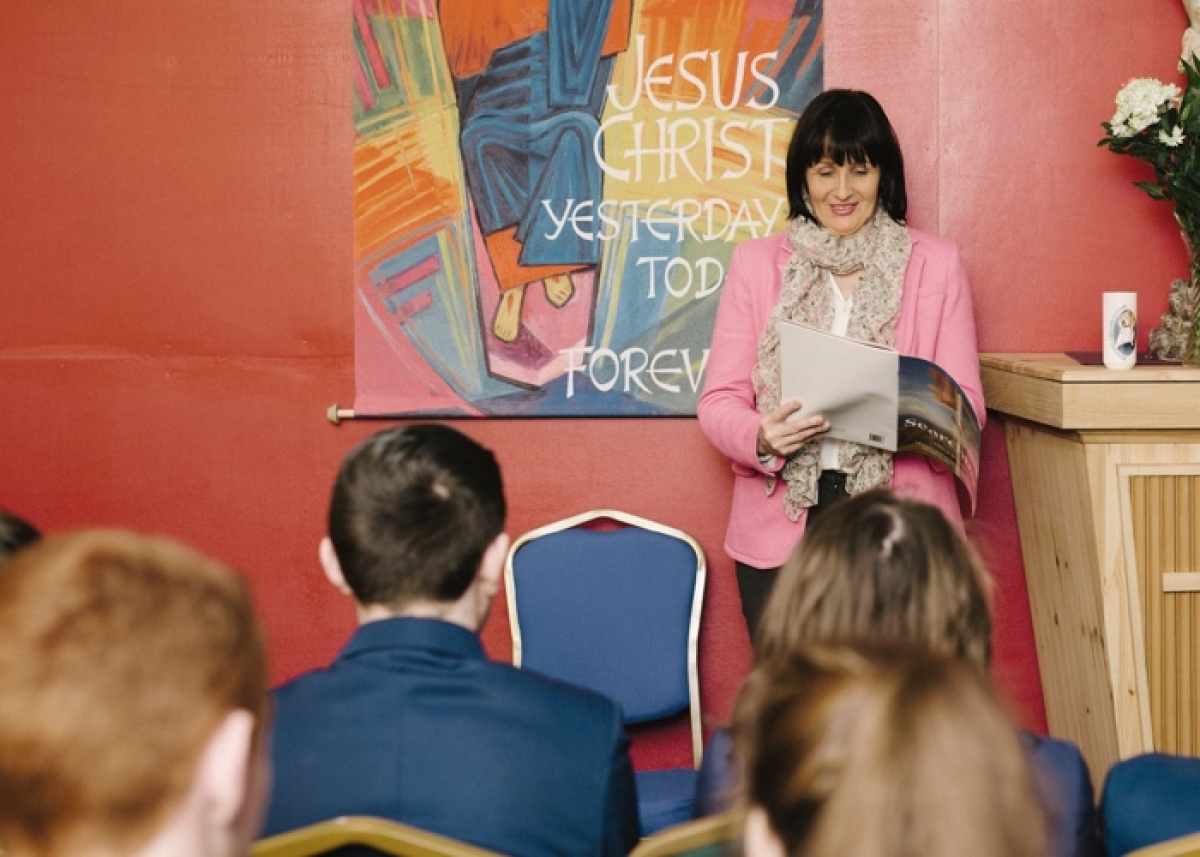 Teacher-pupil and pupil-pupil relationships are enhanced through a meaningful Personal and Social Education Programme which cultivates the growth of responsibility, develops self-confidence and engenders self-discipline.
The school operates a Discipline Policy and has a Code of Conduct to which it is expected that every pupil will adhere to and every parent will support.
Bullying of any kind is unacceptable in the College, and it will always be our intention to actively discourage its occurence. We reinforce this statement with a written policy available to parents. As well as this we operate a 'Buddy System' where our Year 8 pupils are assigned to a 'Buddy' in Year 13 who will help them as they settle into life at the college. A number of education/social events are laid on for the Year 8's - trips to the cinema, Hallowe'en party at the Folk Park, rambling in the Gortin Glens, to name but a few.
The college also operates a Child Protection Policy in line with Department of Education requirements. A designated teacher liaises with appropriate agencies to ensure that the College's responsibilities in relation to the physical and emotional well being of pupils are fulfilled.
Code Of Conduct
The school operates an important Code of Conduct. Many people contribute to our school community - pupils, parents, teachers, support staff and various individuals and groups outside the College. All work together so that everyone can make worthwhile progress and experience fulfilment. The key to this is RESPECT by and for everyone concerned.
Student Council
The Student Council acts as a channel of communication between the students of the school and Senior Management Team. The Council is made up of elected representatives from Years 8-14, who meet on a monthly basis. The Student Council aims:
To give student representatives the opportunity to discuss issues which concern them To make a valuable and meaningful contribution to decision making To act as a channel of communication between Senior Management Team and the student body To develop ideas and suggestions designed to enhance the quality of life for everone in the College