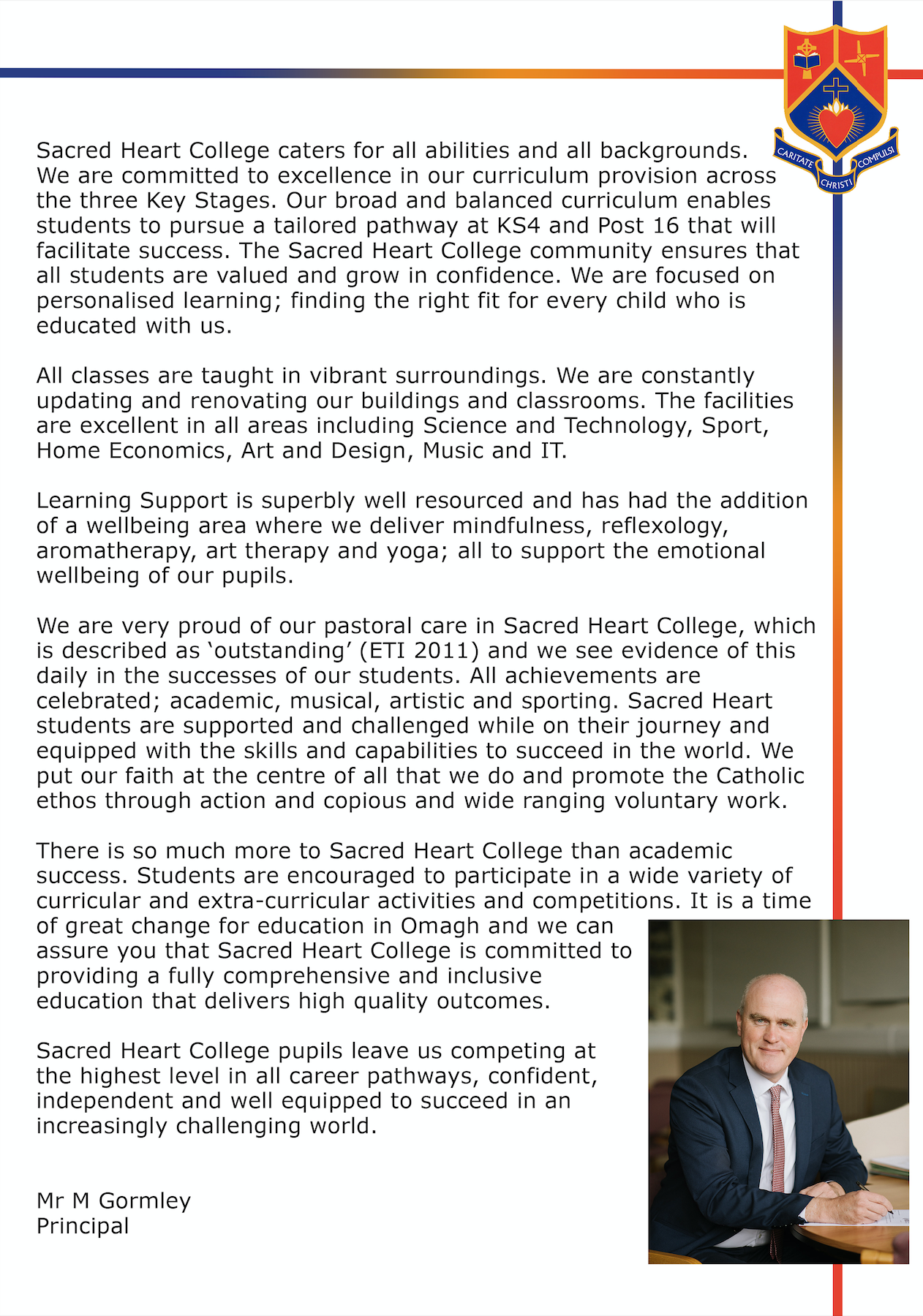 Please have a look at our new 'Sacred Heart College Virtual Tour 2022' video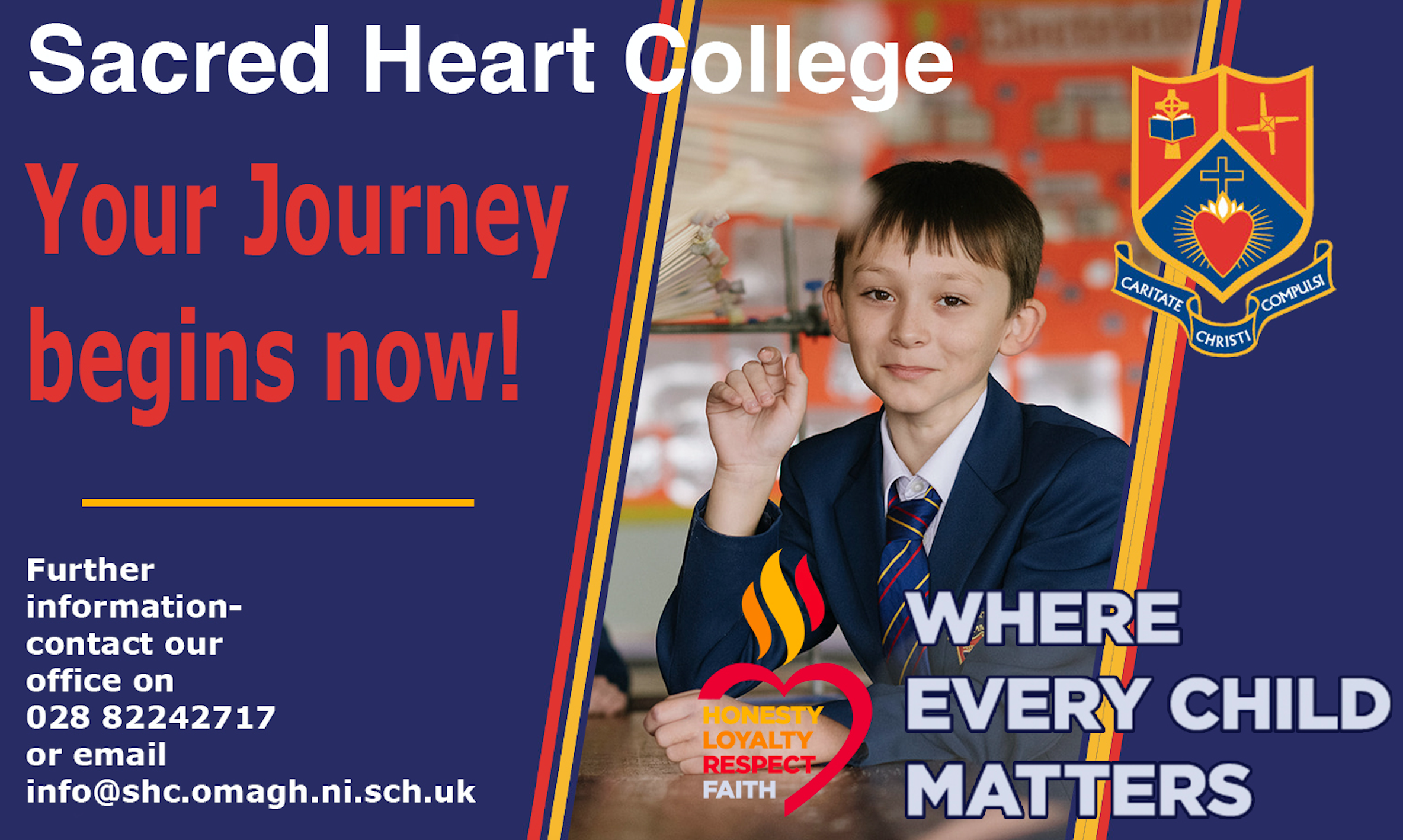 Please have a look at our new 'Sport at Sacred Heart College 2022' video
Gaelic Games and sport prepares us for life-
Just like in sport, life has a way of testing you. Here at Sacred Heart College we value the importance of sport and the positive impact it has on building pupils self-esteem, reinforcing the importance of commitment to the team, the requirement of showing strong discipline, instilling an ethos of hard work and always having a willingness to learn, as well as supporting positive mental health.
Our sporting teams which are guided by our dedicated staff, are an extension of our Sacred Heart Family ethos.
We are so proud of all our past and present pupils and feel privileged to work with our young people, fostering and developing their sporting talents and encouraging their dreams, self-belief and achievement. We hope you enjoy another snapshot of what makes Sacred Heart College an environment which helps each individual as well as the whole team to prosper and achieve.
#SacredHeartFamily #DreamBelieveAchieve
Please have a look at our new 'Pupil and Learning Support Department 2022' video